LET'S GO FISHING
Fishing News Flash – September 11, 2022
An EXCITING weekend for Team Xtreme!
1st Place in the Grand Traverse Salmon Classic Pro
1st Place in the Grand Traverse Salmon Classic Pro Ladies Divisions
Showtime Charter Xtreme has experienced staff that will help you have an experience of your life time and that you enjoy every moment on this fishing charter boat. We'll take you to the most productive waters in West Bay and with a little luck you'll limit out. Picture this: You reach blue water just offshore in West Bay Traverse City. Your captain sets the gear and begins to troll. Your adrenaline kicks in as the sound of a screaming reel breaks the morning silence. You grab the rod and battle your first Fish. After snapping a photo, your heart finally stops pounding. When you realize it's only 8 a.m., you know you are on a trip of a life time.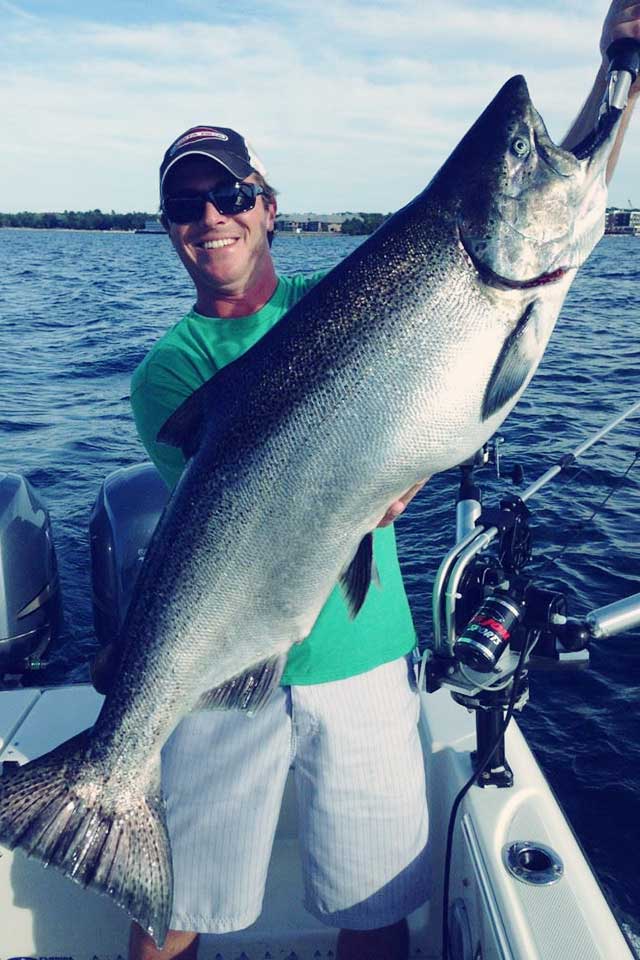 SAM WORDEN
OWNER & OPERATOR
ABOUT US
SHOWTIME XTREME
As captain and owner of Showtime Xtreme Charter, it is my mission to make sure that everyone that gets on my boat has a chance to experience fishing on Grand Traverse Bay, Michigan in a very special way. I've been coast to coast and fished in many different locations along the way. I can say without a doubt that Traverse City has the best fishing in the United States.
"With 20+ years of experience and my passion for fishing and the outdoors with new friends is a dream come true"
-Capt. Sam
OUR FISHING CHARTER
Our beautiful 27′  Triton and one of the finest charter fishing boats on Grand Traverse Bay, Michigan. Well known on West Bay, she produces more salmon and lake trout than most boats.  Oh, and did we mention fun? "Showtime Xtreme" is a fast, safe, comfortable, and very stable charter fishing experience.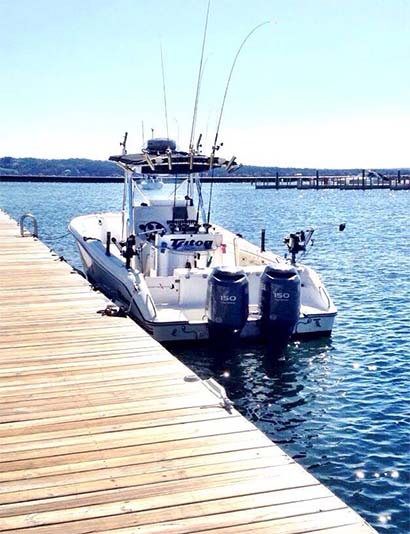 FISHING
SHOWTIME XTREME CHARTER
FISHING
It's all about fishing and that is why we have chosen this location and time. You will feel confident you are on the right boat, using the best equipment with an experienced team, that has a passion to fish, not just charter a boat. But most importantly, we listen to you. That way, we'll be able to give you a fishing trip that offers exactly what you're looking for. Read our FAQ's
Trips available in the MORNING and NOON our charter rates are for groups of 1-6 clients.
1/2 Day (4 hours )- $600
3/4 Day (6 hours) - $800
Whole day (8 hours) - $1,100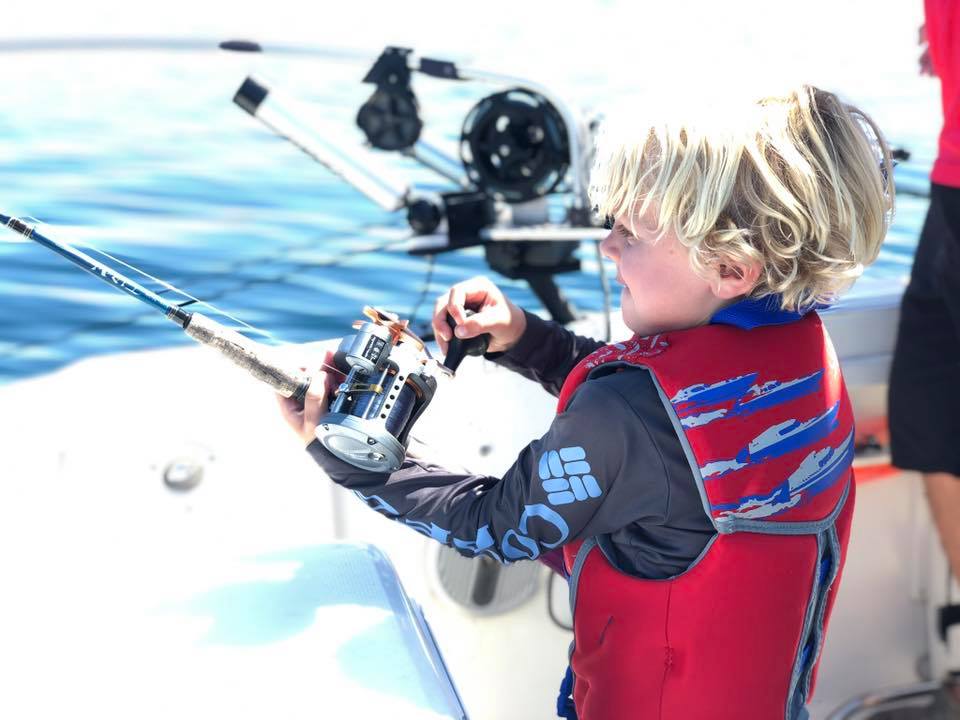 ENDING YOUR FISHING TRIP
When we have completed our fishing for the day and returned to the marina, we will take your catch to our private cleaning station.  After some pictures, your catch is cleaned, rinsed with freshwater and put in freezer bags. Your filets are never rinsed with nasty marina water.  We all know what the ducks and geese do in the marina water!
Did you know you can take your freshly caught fish to Harringtons By The Bay for a delicious lunch or dinner?  You catch it, I clean it, and they cook it! They will prepare it three ways and serve it with your choice of sides and drinks.

FISH PICS
Lake Trout | Salmon | Steelhead | Cisco | Whitefish | Small Mouth Bass
Showing off your catch is half the fun! Our main goal while fishing the waters of Traverse City is giving you a trip of a lifetime and you ending your day with a box full of fish and a smile on your face. Want more pictures of our anglers and their day spent on the water? Follow us!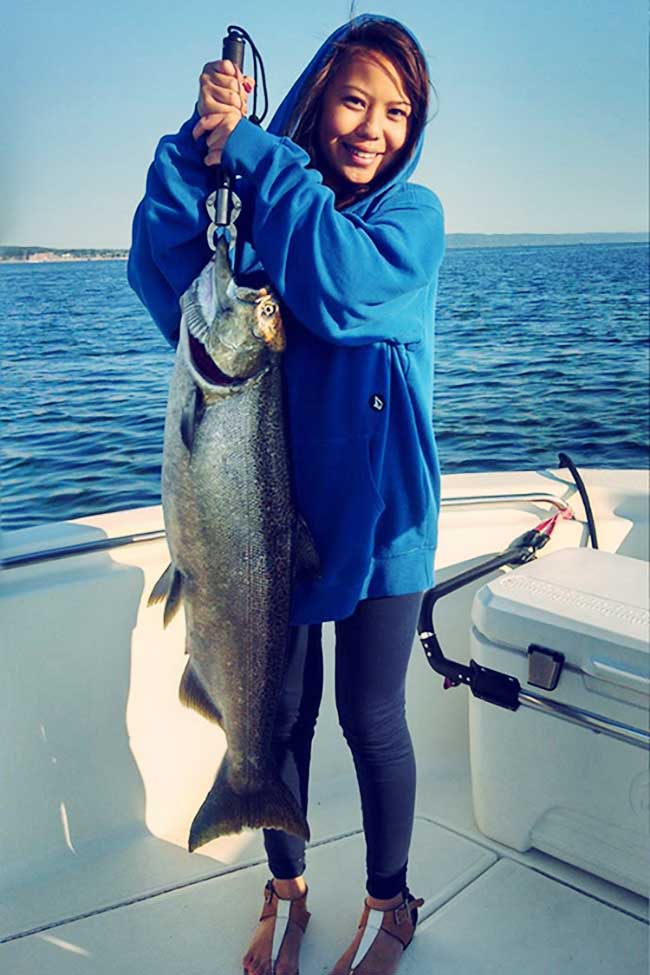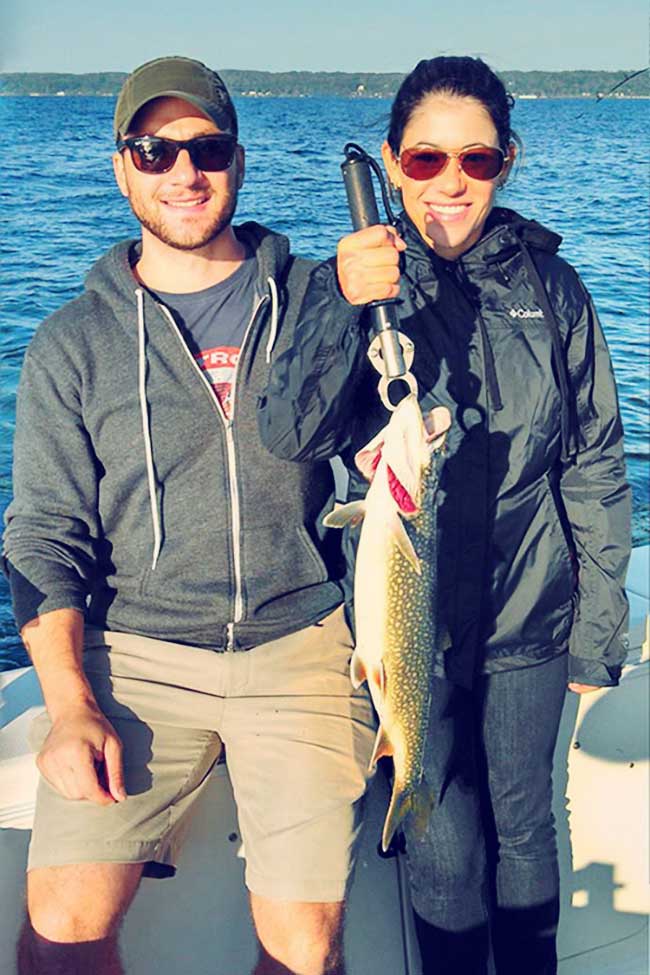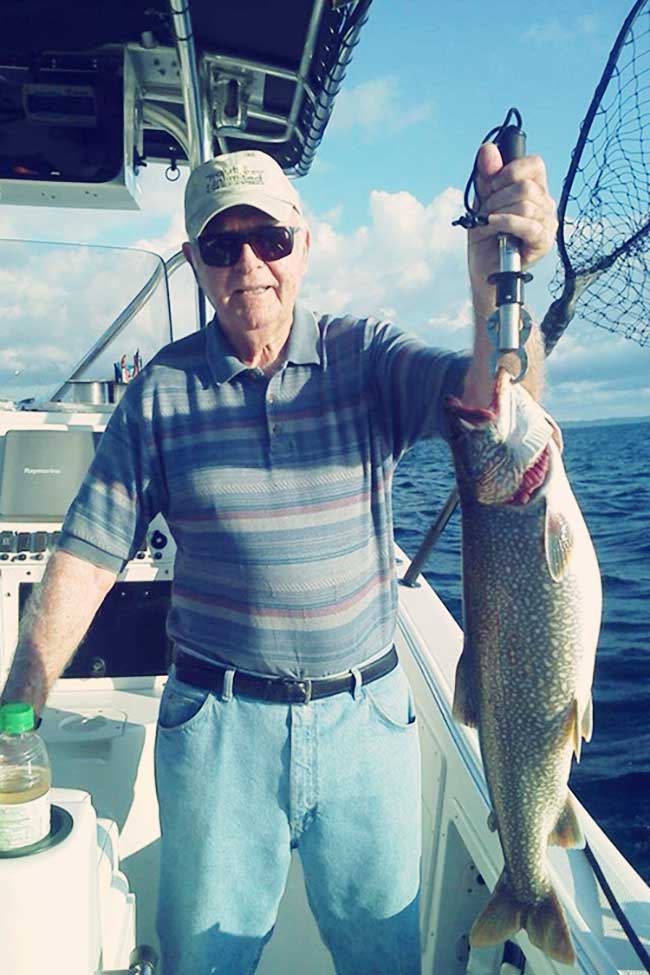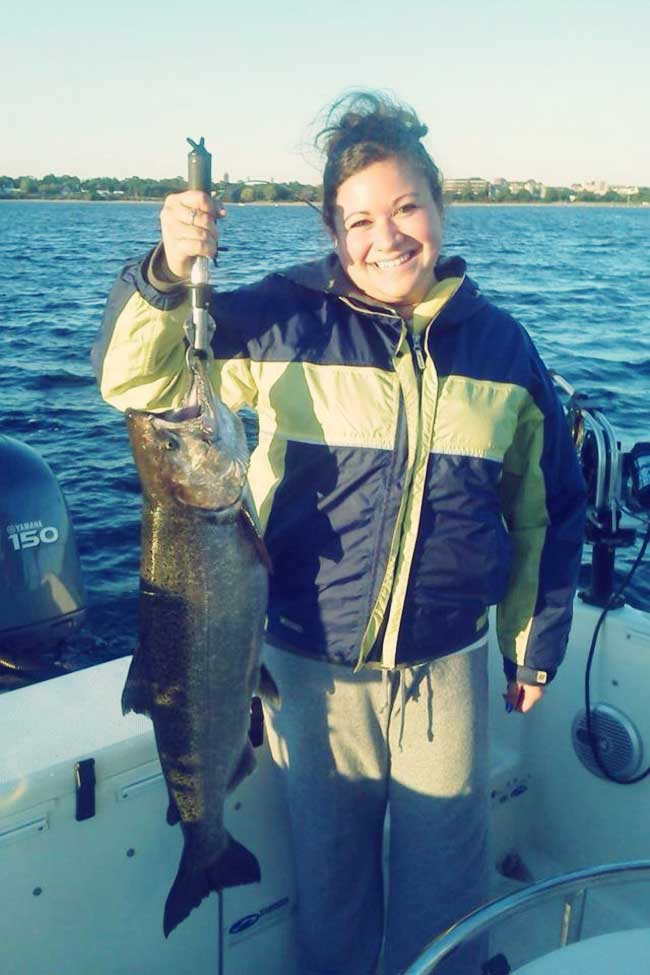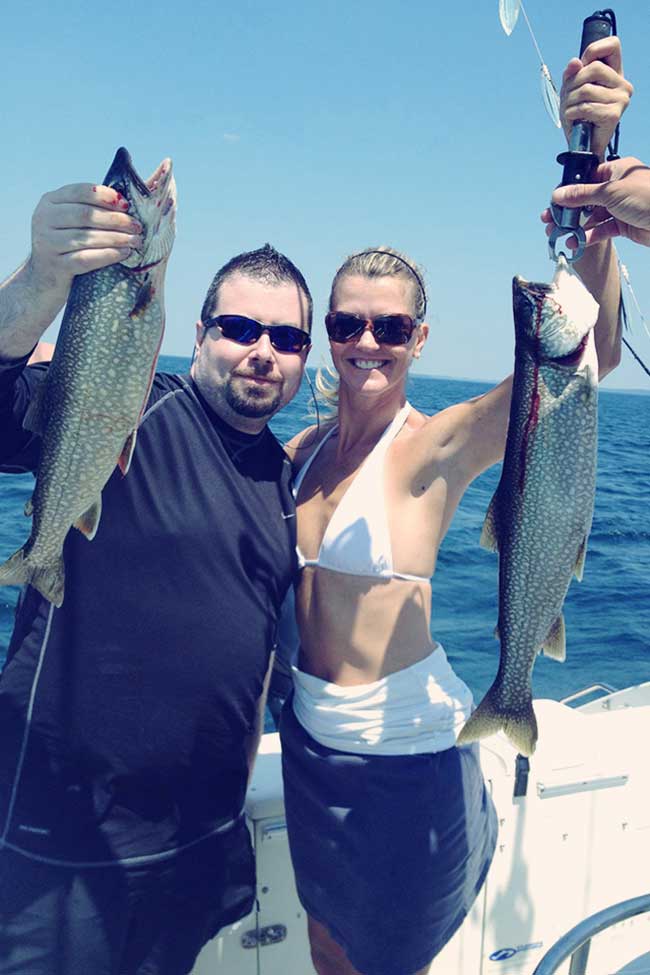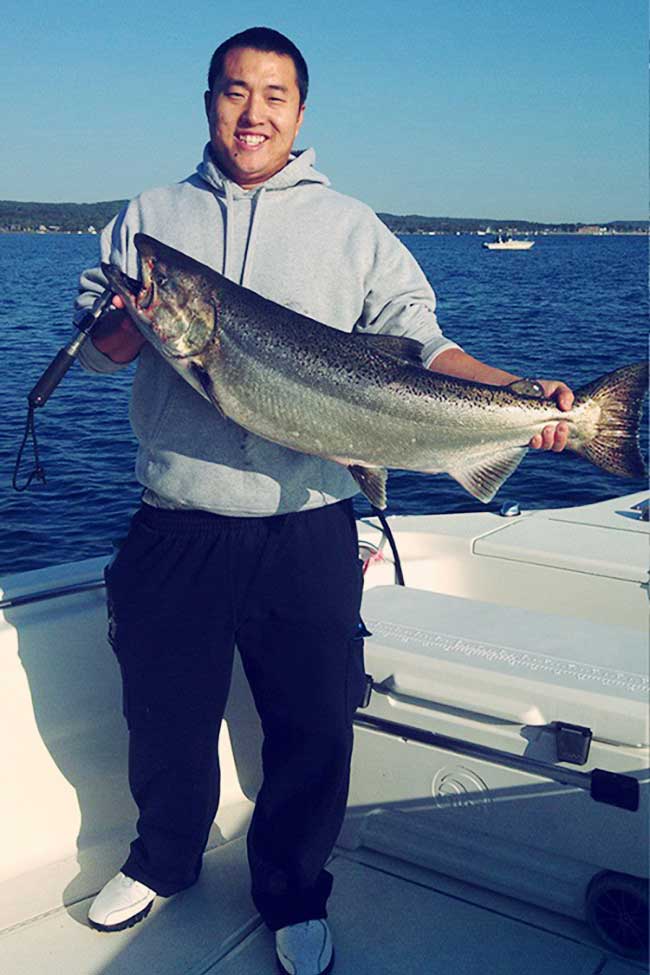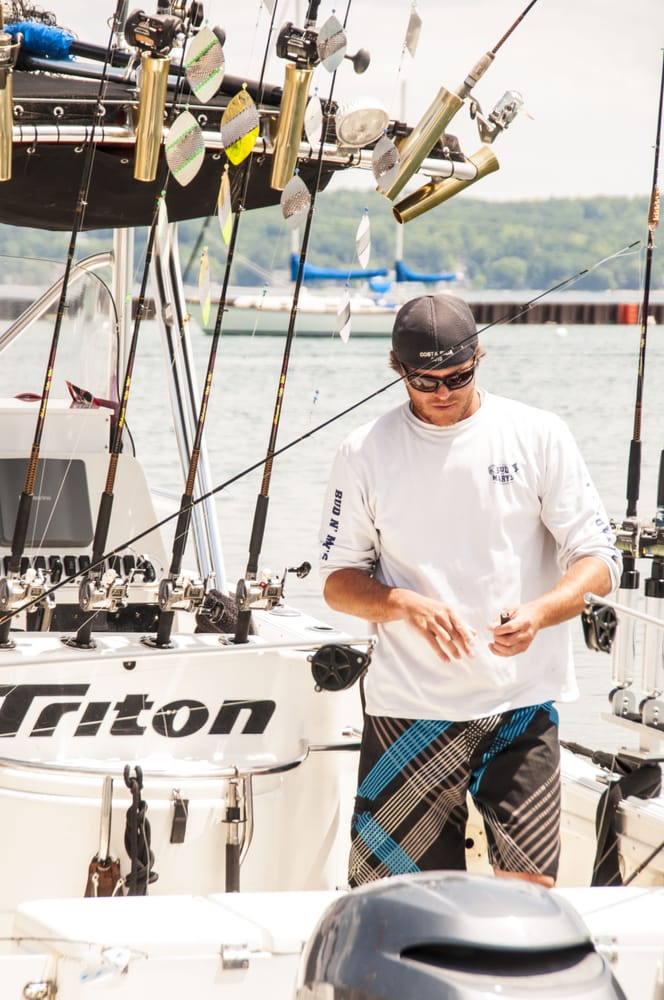 CONTACT US
GET IN TOUCH!
We can't wait to hear from you! For bookings please click here or we prefer that you give us a call. For other questions, feel free to send us a message. We will be in touch as soon as possible to set up your next adventure!